MENU

cuisine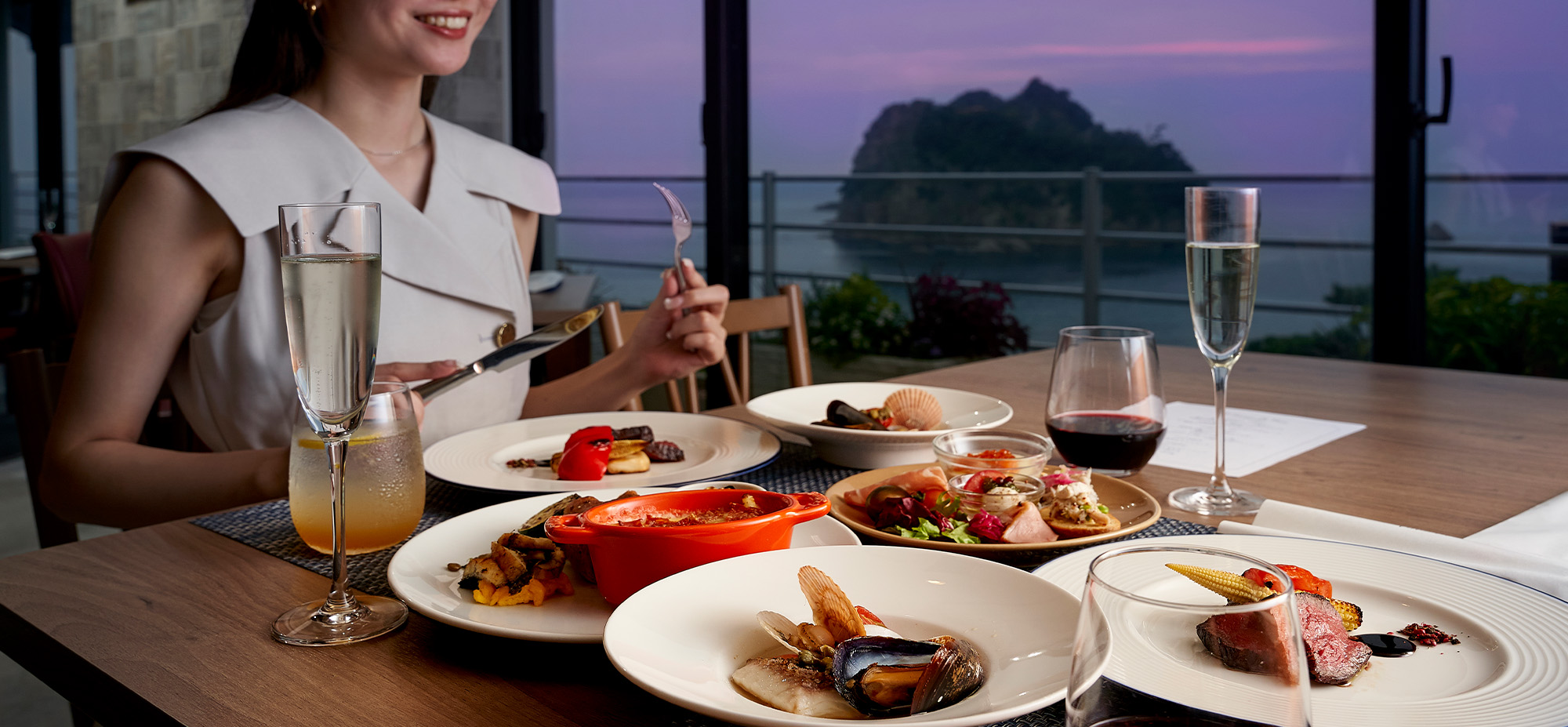 taste
by the
blue
Dine in a bright and friendly restaurant with an Italian breeze overlooking the sea.
You can enjoy the seasonal ingredients of the local Nishiizu.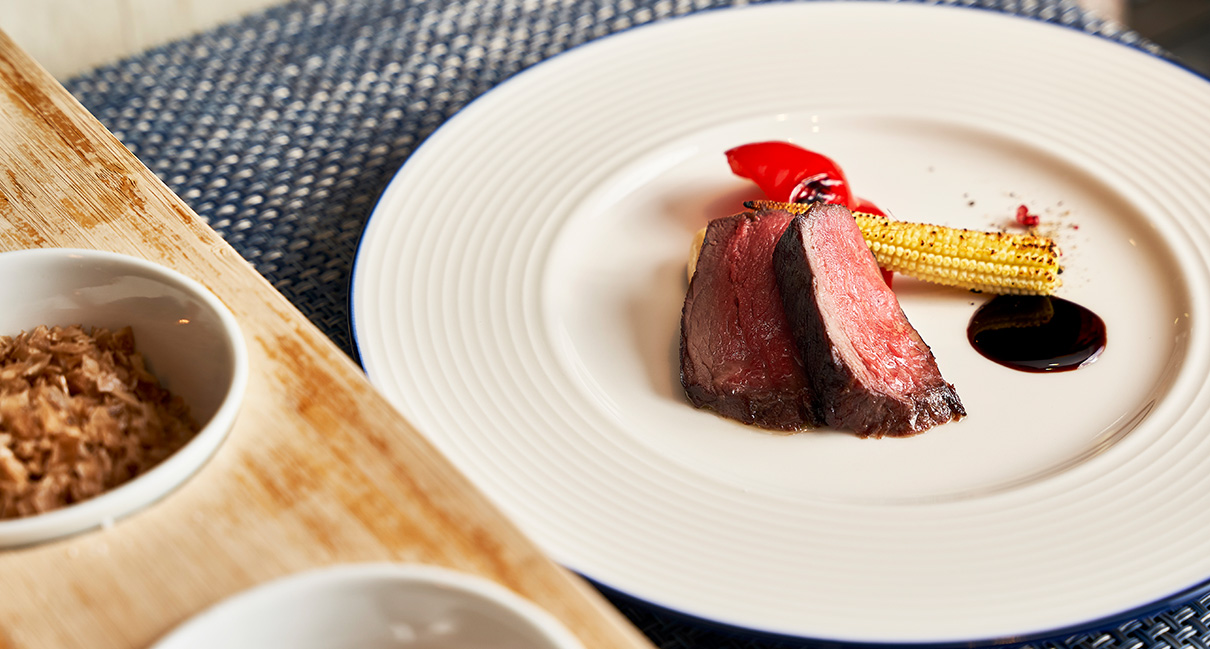 restaurant
restaurant Taverna di Mare
Italian restaurant "Taverna di Mare" brings you the bounty of the sea and mountains of Nishi-Izu.
Taverna means "popular diner" in Italian. Based on the concept of a "cafeteria of the sea in Dogashima," the restaurant offers dishes prepared with freshly harvested ingredients from local fishermen and farmers.
Please enjoy a peaceful meal by the sea, away from the hustle and bustle of the city center.
About the restaurant
Location:

1F

Business hours:

[Breakfast] 7:30AM - 9:30AM (Last seating 9:00AM) *Please note that business hours may change depending on reservations.
[Dinner] 6:00PM - 7:00PM (close 8:00PM) *Time limits may apply depending on availability. Please understand this in advance.
Free Flow
dinner
italian dinner buffet
For dinner, we serve Italian cuisine that makes the most of the local blessings of the sea and mountains.
Cuisine that makes use of the luxury that can only be experienced here, including grilled Japanese black beef cooked in a large oven that instantly traps and bakes in flavor at the high temperature of 500°C, aqua pazza featuring fresh local seafood, grilled fresh vegetables delivered by nearby farmers in the morning.
We provide fun and delicious meals.
[Dinner]
6:00PM - 7:00PM (close 8:00PM)
*Time limits may apply depending on availability. Please understand this in advance.
* Table service for the main dish may be changed to the buffet format depending on the state of reservations.
plan
breakfast
Local breakfast at Izu-no-umi-no-shokudo cafeteria
Enjoy breakfast in a seaside dining room overlooking Suruga Bay
Our buffet features local fish and shellfish and fresh vegetables cultivated in an natural environment.
Enjoy the local fishermen's gourmet item "Mago Chazuke" as well as freshly baked dried fish.

[Breakfast] 7:30AM - 9:30AM (Last seating 9:00AM)
plan
Buffet offerings
* The menu is one sample.
*Please note that ingredients on the menu are subject to change depending on the inventory.
* Depending on conditions related to COVID-19, the breakfast buffet format may be changed to a set-meal service. We appreciate your understanding and cooperation.
Western food

Scrambled eggs, sausages, bacon, green salad, pancakes, croissants, pan au lait, petit boule, Walnut and Raisin Campagne

Japanese food

Boiled/steamed eggplant, whitebait simply scalded, mashed tofu salad, kinpira-gobo (braised burdock), chawanmushi (savory egg custard), grilled turban shell

Grilled dishes

Freshly baked dried fish harvested from the near sea

Soup

Miso soup with nori seaweed

Main dishes

Local fisherman's specialty "Mago Chazuke" (boiled rice in green tea with horse mackerel)

Desserts

Seasonal fruit
allergy support
For customers with food allergies who want to remove certain foods or who want substitute menu options
At il azzurri, we pay close attention to foods for food allergies. However, foods containing allergic substances are not cooked in completely separated facilities, and therefore, we cannot deny the possibility of secondary contamination with these substances. We will do our best to accommodate you, so we ask for your understanding.
For customers who require the guaranteed removal of allergens, we may be forced to deny meal service in light of maintaining customer safety as our top priority.
Please note the above, and we ask that you make the final decision when using the hotel.