MENU

Deluxe Ocean View Twin

(with open-air micro bubble bath)
Deluxe Ocean View Twin
(with open-air micro bubble bath)
Deluxe Ocean View Twin (with open-air micro bubble bath) for up to 4 guests.
Soak in the open-air micro bubble bath located on the terrace and enjoy the spectacular view of Dogashima.
The open-air bath in the guest room provides you with a special bathing clothe for a more liberating experience.
[What is a micro bubble bath?]
It is a bath that generates microbubbles, which are ultra-fine bubbles created by water and air. Microbubbles are charged with negative electrons (negative ions), which help remove dirt, improve blood circulation, and promote perspiration.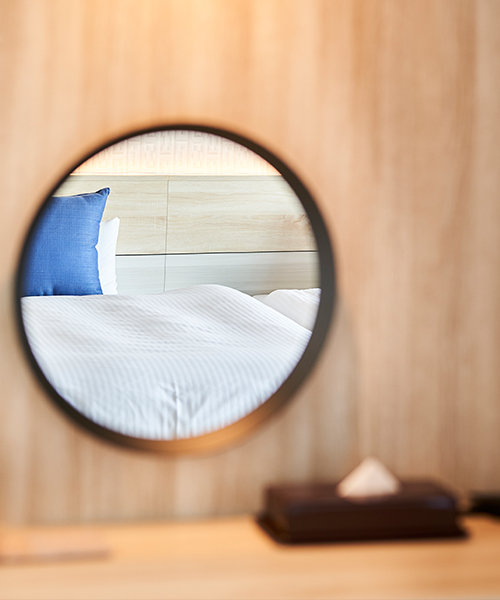 Deluxe Ocean View Twin (with open-air micro bubble bath)
Room size: 44m² + terrace 7.1m²
Max guests: 4 adults
Number of Beds: 2 (max. 4 / 1 sofa bed)
Bed size: 120cm x 195cm
Sofa bed: 101cm x 207.5cm
Amenities: more details
Others: non-smoking
more
close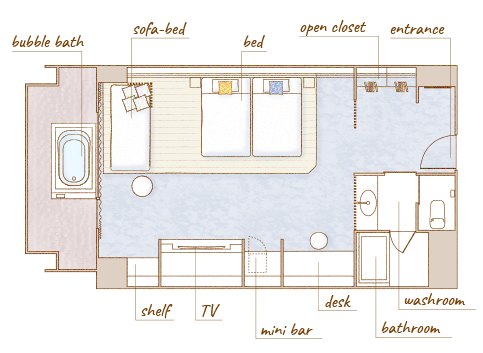 plan
large common bath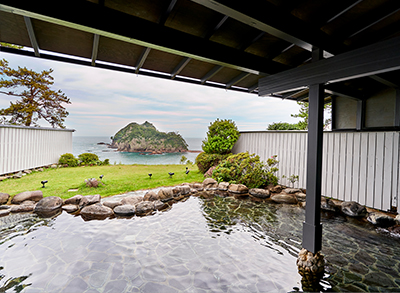 A large bath with an open-air bath and a garden with a view of the cliff in front of you. Please stretch out your arms and legs and relax while feeling the four seasons.
(2F) *Switching between men and women
- "Dangai no Yu"
[Women] 3:00PM - 12:00AM / [Men] 5:00AM - 10:30AM
"i-sora no Yu"
[Women] 5:00AM - 10:30AM / [Men] 3:00PM - 12:00AM
Restaurant / Lounge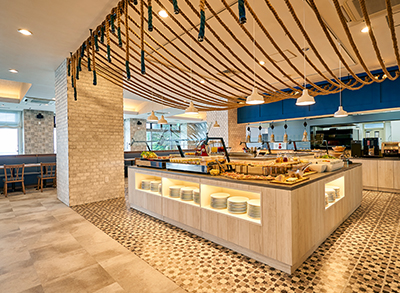 Enjoy the bounty of the sea and mountains of Nishi Izu in Italian cuisine for dinner, and Japanese and Western buffet with local flavors for breakfast.
Guests can relax in the lounge with Italian-style beverages.
- restaurant Taverna di Mare (1F)
[Breakfast] 7:30AM - 9:30AM (Last seating 9:00AM)
[Dinner] 6:00PM - 7:00PM
*Please note that business hours may change depending on reservations.
*Two sessions will be held depending on congestion.
- lounge Tramonto (1F) Free for hotel guests
7:30AM - 10:00PM (Food offerings 3:00PM - 6:00PM)
Nightwear / Bathing clothes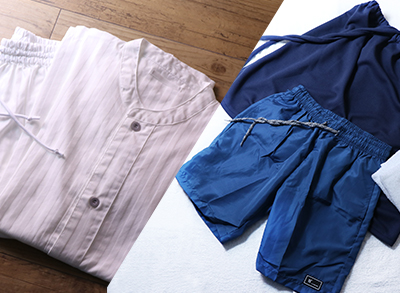 Comfortable nightwear and bathing clothes are available for use in the open-air baths in the guest rooms.
In order to enhance guests' sense of carefreeness and to ensure great views from their rooms for all our guests while bathing, we have minimized blindfolds, etc. However, we ask our guests to wear a bathing clothes when bathing.
BOSE Bluetooth Speaker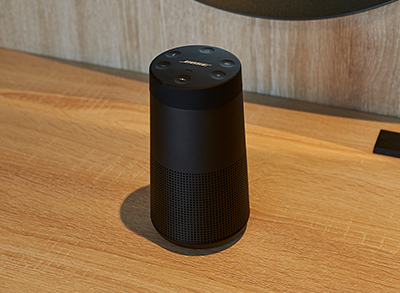 We have installed speakers that can be connected to your smartphone or other devices via Bluetooth.
Please relax and play your favorite music through the Bose speakers, which are known for their high quality bass sound.
Check-in 3:00PM / Check-out 11:00AM